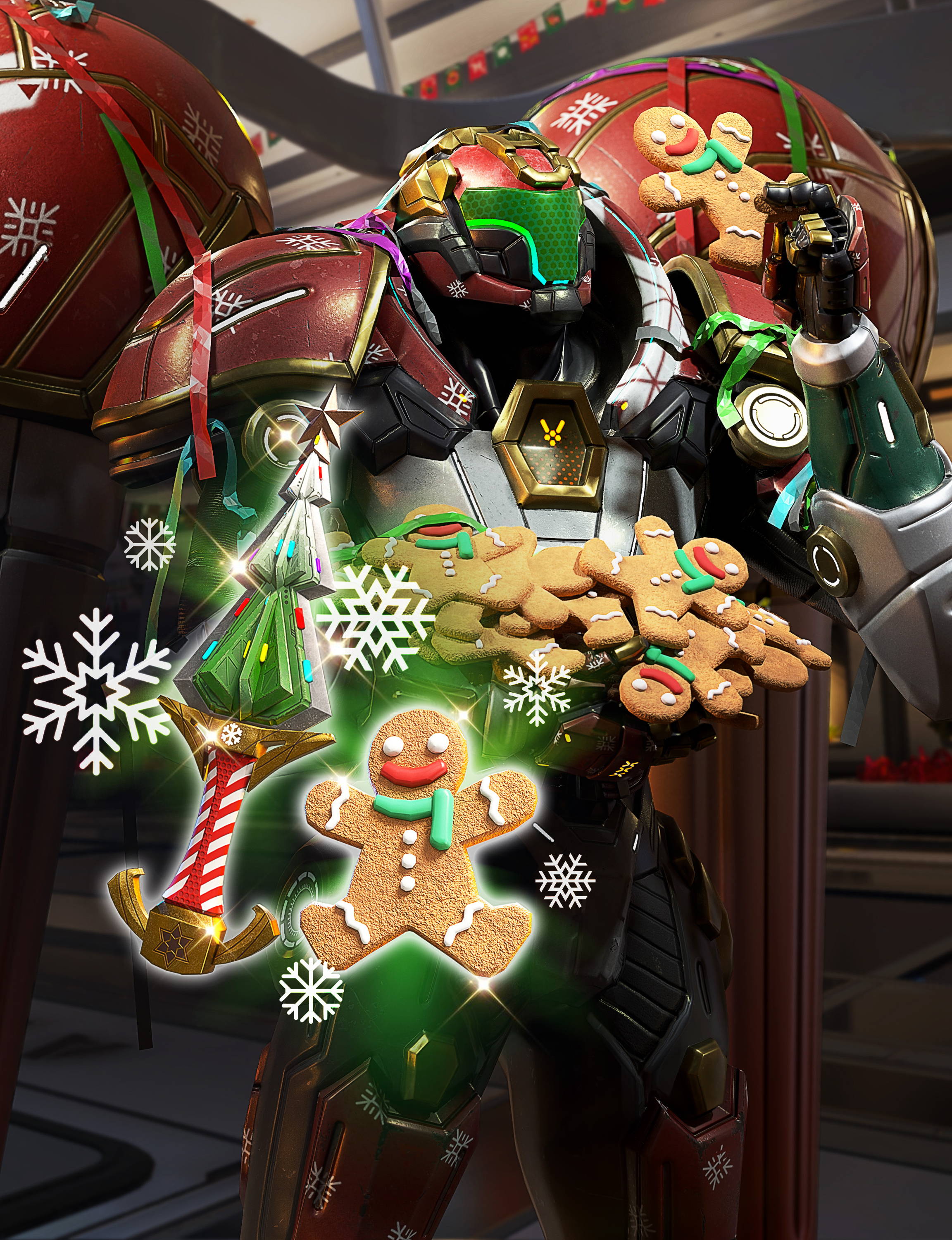 Legend speaks of 3 Kings that each came bearing one gift for the birth of a child.
The First King gifted a quilt bearing his crest to keep the baby warm.
The Second King gifted a blade capable of creating fireworks to keep the baby entertained.
The Third King gifted an exosuit to keep the baby safe.
The mother was furious with the Kings, she wished for her child to work at Multiverse,
not become a warrior.
She decided to sell these gifts to save for her child's education and gifted the buyer with Gingerbread Cookies, as mothers do.

This pack contains 3 items:
Christmas Blade
Christmas Skin
Christmas Flag Pattern
Limited bundle,
this will not be available for purchase after the next update